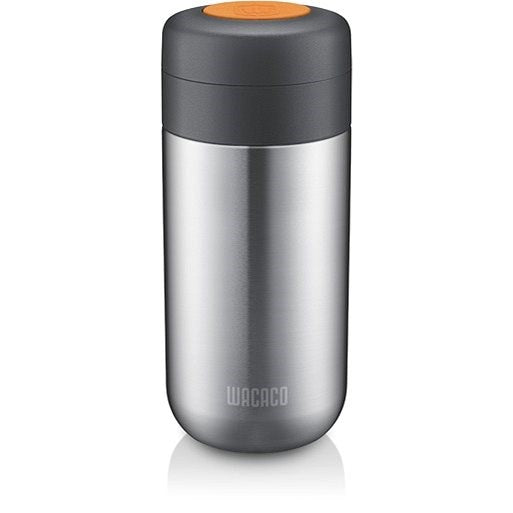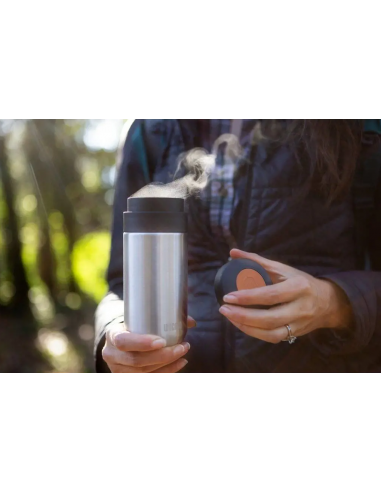 Wacaco Nanovessel, 210 ml
Sale price

20.000 JD
Regular price
(/)
SKU: vc-nanovessel
---
[Multifunction] Nanovessel is a 3-in-1 vacuum insulated flask - Tumbler, Tea Infuser and Water Tank - Food grade and made of stainless steel 304, it keeps your beverage hot or cold long enough to preserve all flavors and freshness.
[Use with Nanopresso] Unscrew the Nanopresso water tank. Replace it by the Nanovessel(without its lid). Screw tightly. Ensure there is no gap between the Nanovessel, and that the position marks are well aligned. Reverse the machine and start pumping. For a good water flow it's important to keep the machine inclined by at least 30 degrees.
[Use as a Vacuum Flask or Tumbler] Pre-heat or pre-cool with hot or cold water for best results. The maximum level of liquid corresponds to the position of the filter. Do not fill over the filter. Ensure lid is well fastened before carrying.
[Important Notice] When mounted onto the Nanopresso, the Nanovessel can't insure its isothermal function. Hot water must be stored in the Nanovessel with its lid fastened for best keep hot performances. Nanovessel should not be plugged on the Nanopresso more than the necessary time needed to extract a cup of coffee (1-2 min maximum).
[NOTICE] The Nanopresso portable espresso machine showed on some of pictures are sold separately. If you have any problem with our products or need help, please feel free to contact us through Amazon. We will respond you in time and give you a satisfactory solution.
Choose options