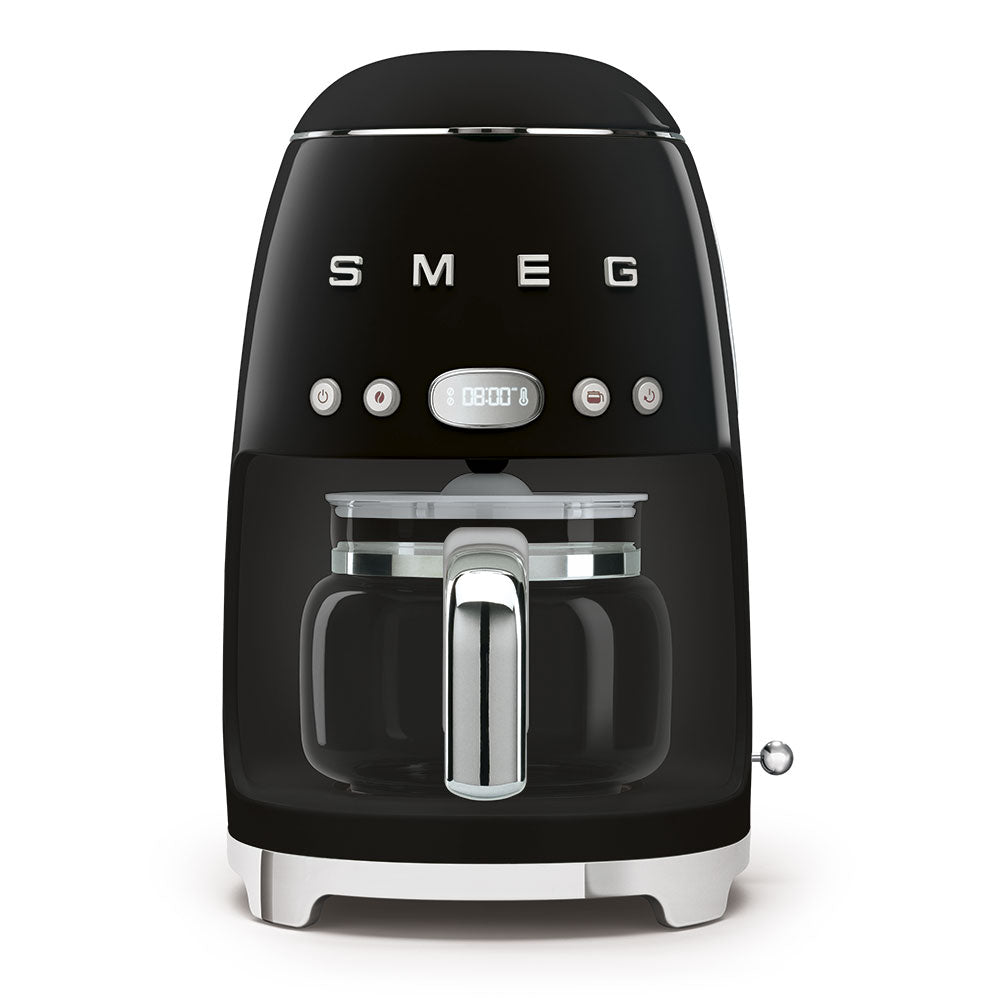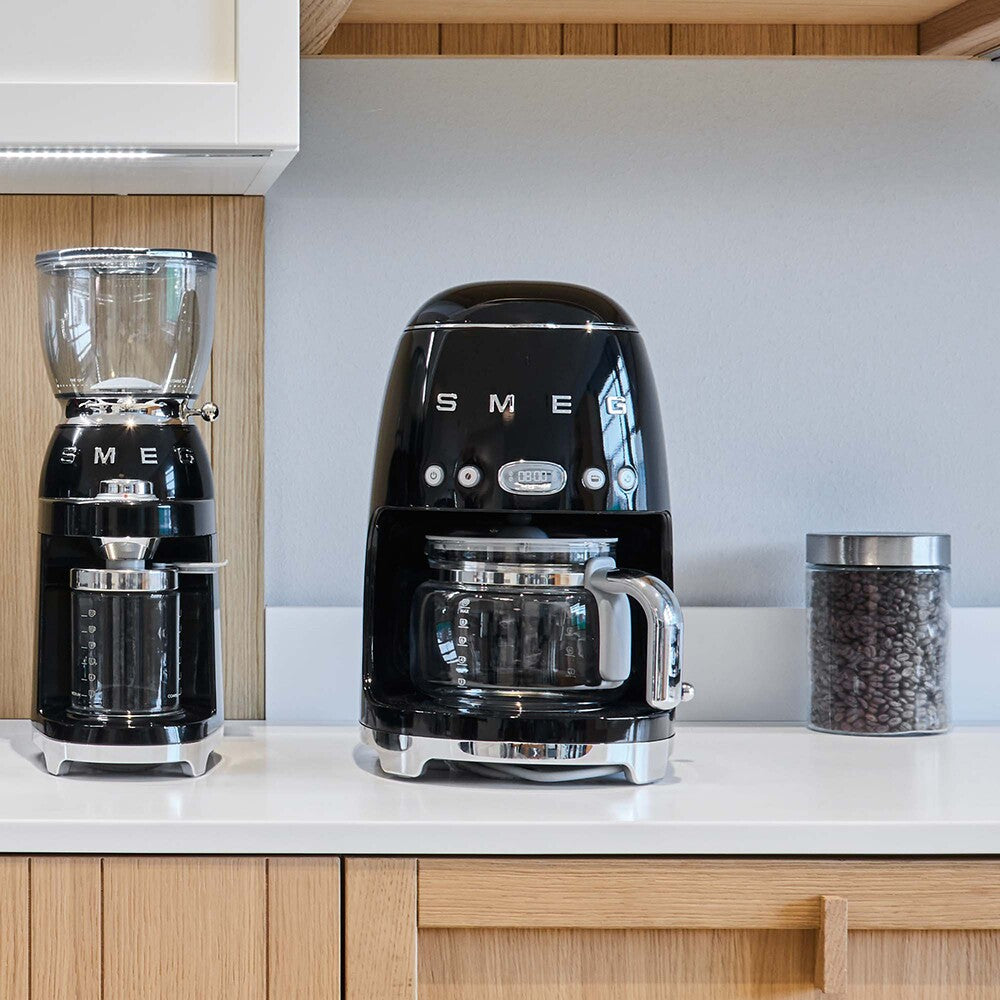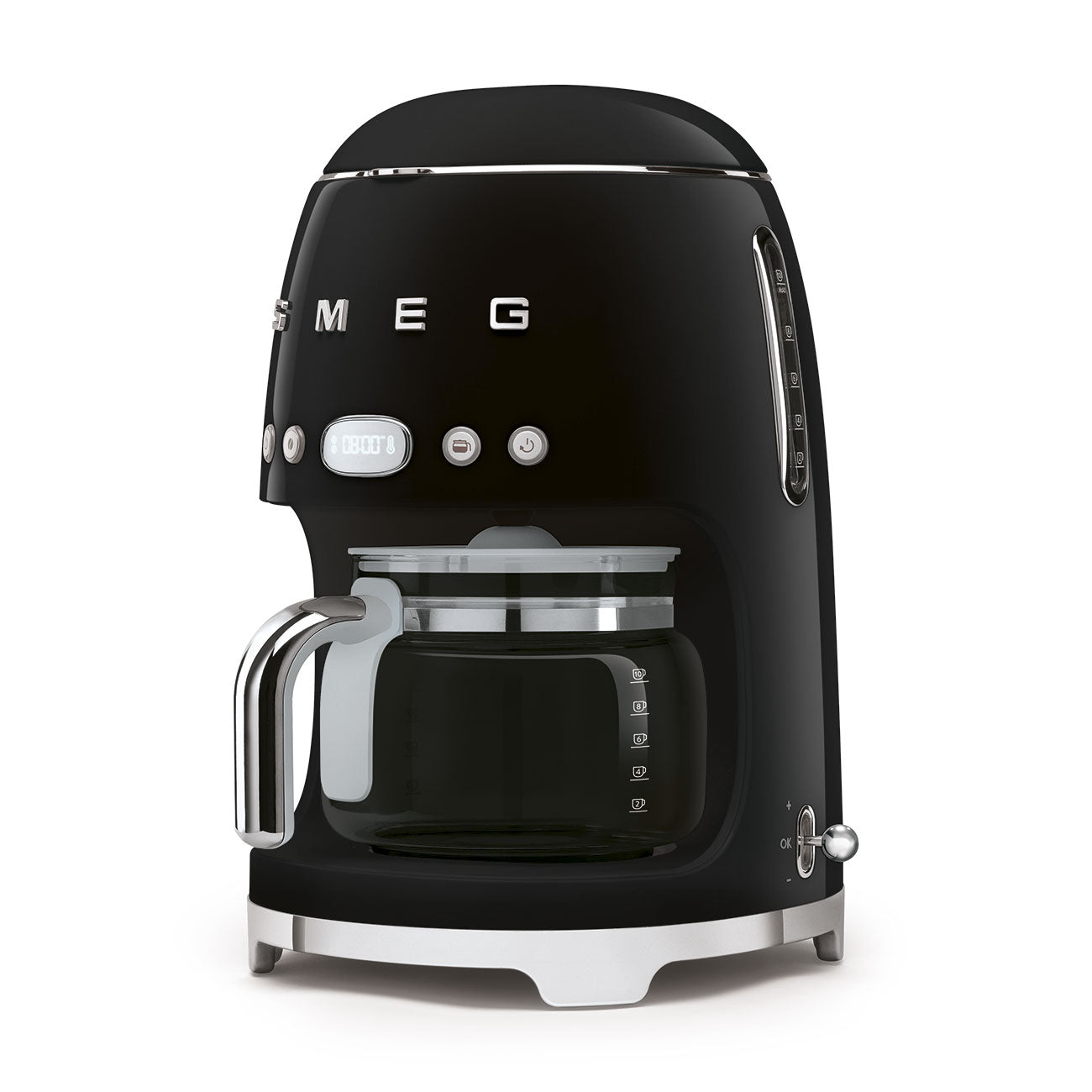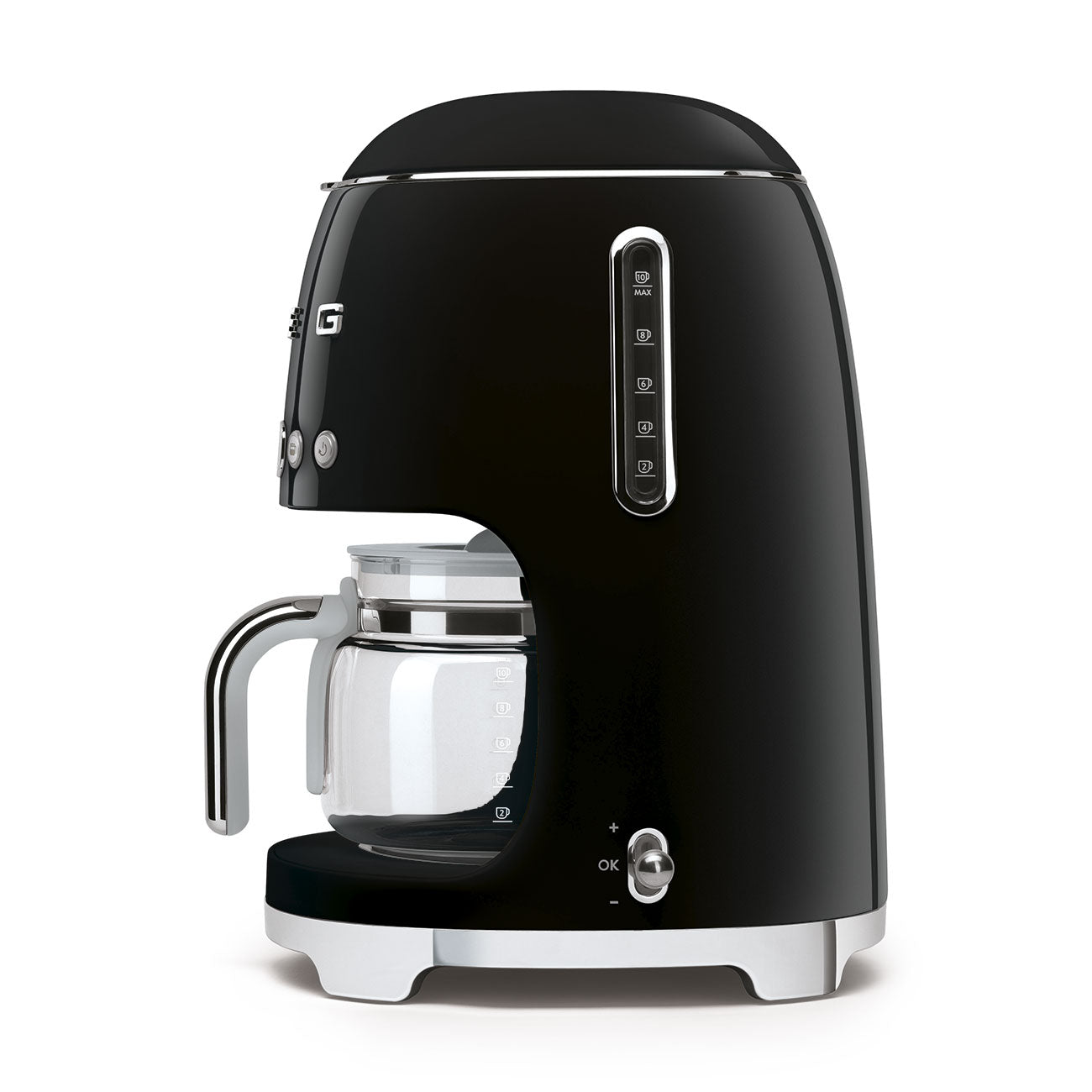 Smeg Coffee Machine. 1.4L
Sale price

260.000 JD
Regular price
(/)
SKU: DCF02BLEU
---
MAXIMUM EFFICIENCY

The Smeg filter coffee machine allows you to prepare an excellent, aromatic and full-flavored coffee, offering the possibility to choose the degree of intensity of the aroma, to equally satisfy the most delicate palates or lovers of intense taste.


DESIGN, TECHNOLOGY AND TASTE
The filter coffee machine is equipped with an aroma intensity selector (from intense to delicate), digital LED display and Clock / Timer and the Auto Start function to set the automatic switch-on time. Thanks to the 4 cup function you can choose whether to enjoy a coffee alone or in company, but not only: the filter coffee machine is also equipped with a glass jug, with a capacity of 10 cups and the Keep Warm function which allows to keep the coffee hot.

A little daily luxury
American coffee is often associated with the idea of a quiet and prolonged break, the ideal companion for a day at work, with the cup resting on the desk, to be enjoyed at breakfast, during lunch or to take with you even when you are away from home. pleasant companion in the frenzy of everyday life.

The Smeg filter coffee machine is an accomplice of this small daily luxury and allows you to prepare an excellent aromatic coffee rich in taste, offering the possibility to choose the degree of intensity of the aroma, to equally satisfy the most delicate palates or lovers of intense taste.

Unique and personalized sensory experience
Aesthetically, an object of style, in full harmony with the design that characterizes the 1950s Line, but with a concentration of technology, ready to guarantee maximum performance, to fully enjoy a unique and personalized sensory experience.

An appliance that combines high performance with a unique design, making it an object to be exhibited and confirming Smeg's careful research in creating style icons in which the harmony of the shapes dialogues perfectly with the functional and technological component.

Thanks to the 4 cups function you can choose whether to enjoy a coffee alone or in company, but not only: the filter coffee machine is also equipped with a glass jug, with a capacity of 10 cups and the Keep Warm function which guarantees an optimal coffee temperature for 20 minutes to be able to enjoy it even after some time from the moment of preparation.

DATA SHEET

MODEL: DCF02BLEU

1950s Series

Typology
Category: Coffee
Family: Filter Coffee Machine
Power: 1050W

Aesthetics
Aesthetics: 1950s
Body color: Black
Body material: Stainless steel / plastic
Carafe material: Glass
Carafe handle material: Plastic
Jug lid material: Plastic
Carafe Handle Color: Gray / Chrome
Jug lid color: Gray
Base color: Polished chrome
Base material: Plastic
Filter holder material: Plastic
Heating base material: Stainless steel
Permanent filter material: Stainless Steel / Plastic
Permanent filter color: Gray
Time setting lever material: Zinc alloy

Commands
Type of commands: Buttons, Lever
Display: Yes
No. of buttons: 4
Buttons color: Silver
Buttons material: Plastic

Programs / Functions
Adjustable coffee intensity: 2 levels (Delicate / Intense)
4 cup function: Yes
Keep warm mode: Yes, Automatic
Keep warm duration: 40 min
Programmable automatic ignition: Yes
Audible warning at the end of the delivery: Optional
Programmable water hardness: light / medium / hard
Descaling warning: Yes

Technical features
Water tank capacity: 1.4 l
Carafe capacity: 1.25 l
Capacity: 10 Cups
Water level indicator: Yes
Heating system: Electric resistance
Non-slip base: Yes
Anti-drip system: Yes
Choose options